We are driven by the belief that culture should be the hero and not the villain and that every organisation has the responsibility of developing its culture for the sustainable benefit of all its stakeholders, including, shareholders, customers, employees, suppliers and communities.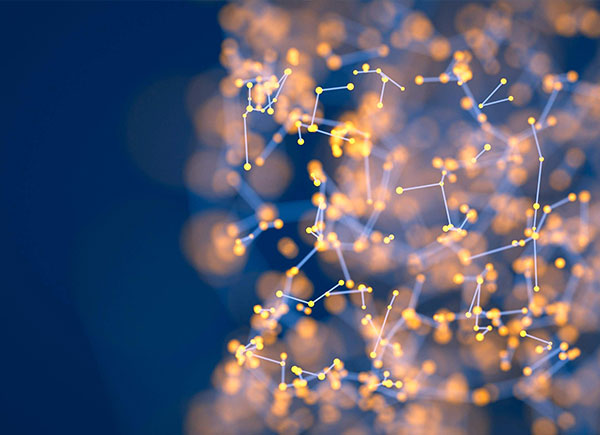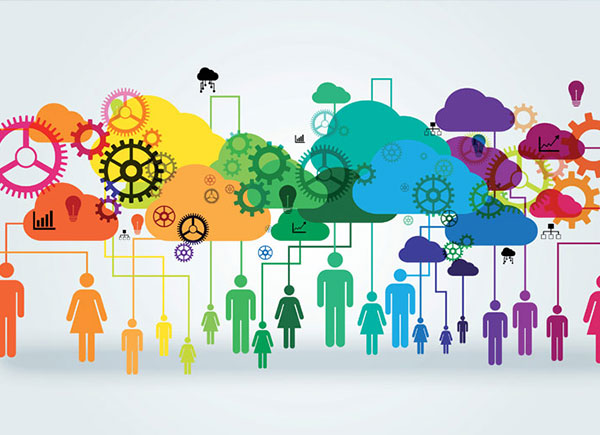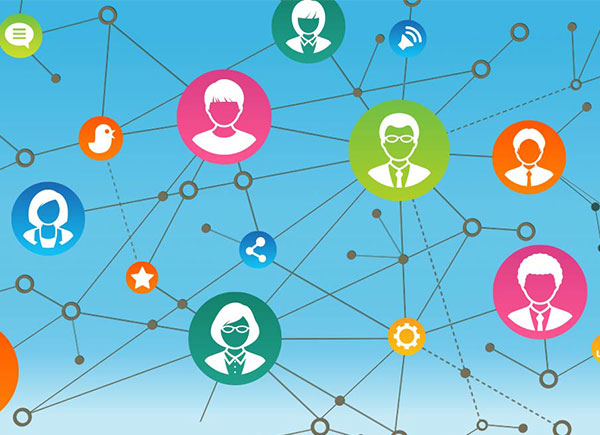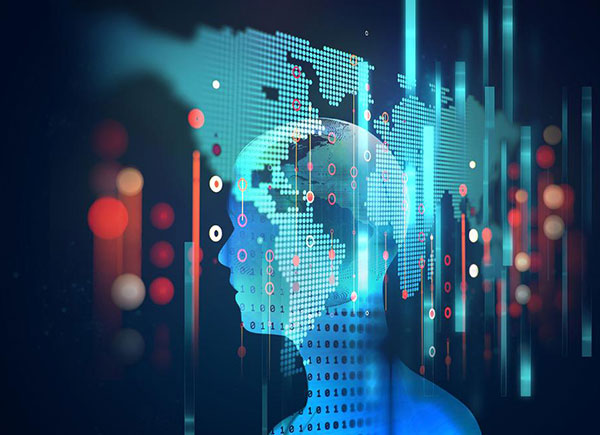 At iPsychTec, our mission is simple: combine the best elements of scientific and applied research to develop and deploy behavioural diagnostics and predictive analytics tools to help our clients drive desired organisational culture and achieve sustainable competitive advantage.
iPsychTec Core Values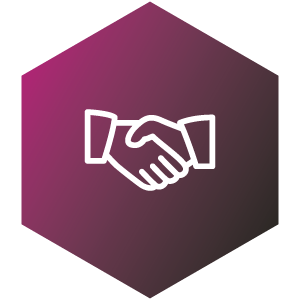 We strive to act with integrity and openness demonstrated by showing respect for others, through honest communication and by meeting our commitments to others.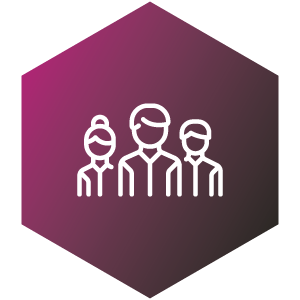 We believe that the best results are achieved through partnership and teamwork demonstrated by promoting shared commitment, mutual respect, cooperation and achievement.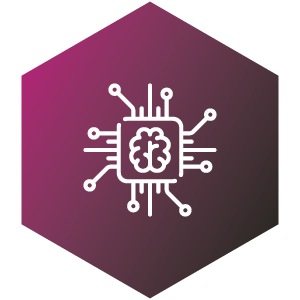 We approach everything we do with a passion for learning, insight and innovation demonstrated by applying best in class behavioural science and analytics to the solutions that we deliver for our clients and continuing with ground-breaking research in conjunction with leading universities.
The Leadership Team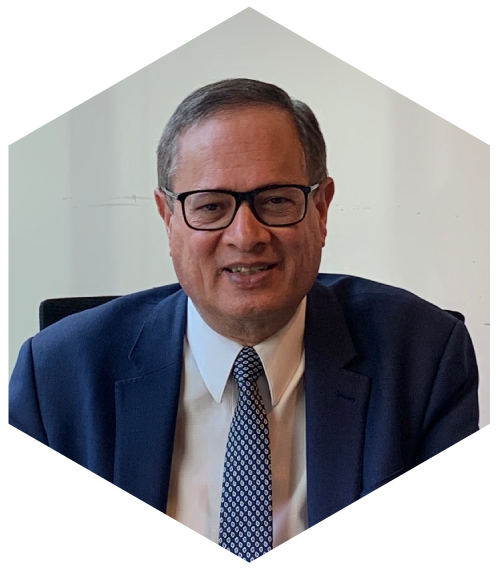 Bharat is the Executive Chairman of iPsychTec. Bharat trained as a Certified Accountant (FCCA) and is a companion of the Chartered Management Institute (CCMI). He is a passionate believer that organisational culture is key to driving organisational performance and to addressing the day-to-day challenge of balancing the upside opportunities and downside of risks.
His executive experience includes CEO of Kodak Consumer Imaging, EAMER and Vice President, Eastman Kodak and subsequently as Vice President of Singer, (owned by Koberg & Co) responsible for Europe, Africa, Middle East and Asia. In recent times, Bharat has chaired several boards under a wide range of ownership models including Private Equity. He has mentored over 75 senior executives and leaders across a range of large/blue chip clients.
Bharat has strong experience in FMCG, Consumer & Support Services, Financial Services, Professional Services, Manufacturing, Property and Public Sector organisations. He was the Deputy Chairman of the Audit Commission for seven years.
BHARAT SHAH
Executive Chairman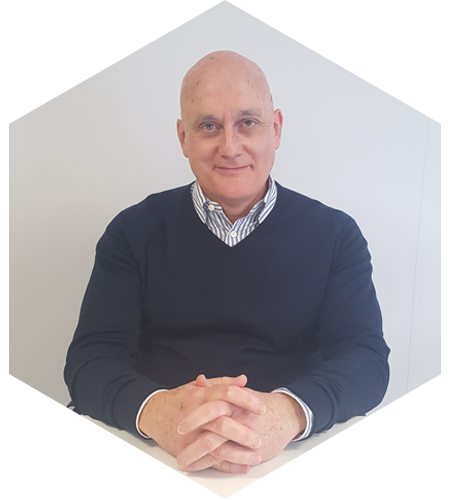 Eugene's career began as a research psychologist with the UK Ministry of Defence responsible for supporting Royal Air Force recruitment and selection covering aircrew and officer selection as well as non-officer selection. Progressing to Principal Psychologist with the UK MoD, he also supported Royal Navy and British Army pilot selection programmes, served as an exchange scientist with United States Air Force, and chaired NATO committees for pilot selection and computer-based assessment of military personnel.
Eugene's career in the public sector continued with establishing the first occupational psychology unit for the London Fire Brigade developing talent management processes in support of firefighter recruitment and selection, officer development and career planning, senior officer selection and development as well as decision-making models for incident command training.
Eugene joined SHL as UK R&D director responsible for developing psychometric and assessment solutions for the UK and global markets, and held several leadership roles at SHL including P&L responsibility for UK and Ireland consultancy, global product management, global product development and development of SHL's analytics products and services.
Following the acquisition of SHL by the US technology and insights firm CEB, Eugene held the position of Chief Science & Analytics Officer responsible for developing analytics solutions for talent management. Projects included the talents that drive innovation effectiveness, the future of the retail bank, the talents that drive effective customer service, improving the success of high-potential programmes, how organisations can use analytics to drive more effective investment in graduate recruitment, how HR can play a more effective role in managing risk for organisations, addressing the challenges to global assessment programmes, as well as unpacking myths around gender differences in leadership potential and what the differences between the generations mean for effective talent management.
More recently, Eugene established his own consultancy to provide support to organisations in developing and improving talent management processes, and is an advisor to the CIPD on analytics as well as an advisor to several start-ups in the HR technology space. He continues to be a regular speaker at HR, analytics and talent assessment events.
As well as scientific articles, book chapters and books, Eugene has published articles in Talent Management, T+D Magazine, People Matters and the Harvard Business Review, and has featured in articles for The Times, Financial Times, Forbes and the Wall Street Journal.
Eugene has held leadership positions for professional bodies such as the Association of Test Publishers, the Association of Business Psychologists, The British Psychological Society, ISO and the International Test Commission. In 2014, Eugene was identified as one of the top 50 global influencers in HR Analytics in a LinkedIn poll.
E: eugene.burke@ipsychtec.com
EUGENE BURKE
Senior Advisor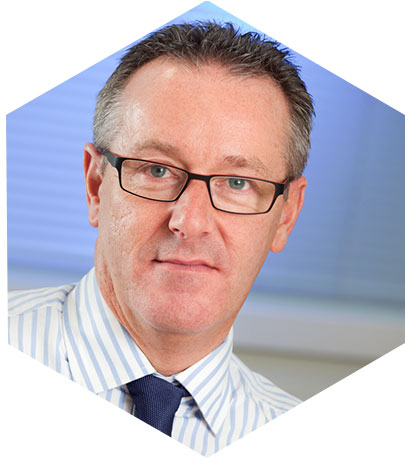 Dave has a business (risk/lending) and HR background based in financial services where he was a key internal consultant involved with the research, design and delivery of a range of performance/competency based consultancy solutions for a range of businesses and brands in the NatWest/RBS Group.
In PSL, Kenexa and IBM, Dave has worked directly with a variety of different global and multi-national based organizations offering a range of senior learning and development programs, executive coaching, employee engagement, culture interventions and organizational development based solutions across a number of different sectors focusing on future proofing their businesses.
Dave's real passion revolves around the vital role that HR can provide to organizations and has been supporting HR functions to become more commercially focused so that they can provide a transformational workforce experience to their employees. The diagnosis of workforce issues and challenges is a critical part of that process.
He is a regular presenter at conferences promoting the future of HR, the role of technology and the need for analytics to demonstrate tangible business value in the ever changing digital word of work.
He is regarded as a social media guru through @HRCurator, being referenced as being one of the Most Influential People on Twitter in a number of subject areas.
DAVE MILLNER
Senior Advisor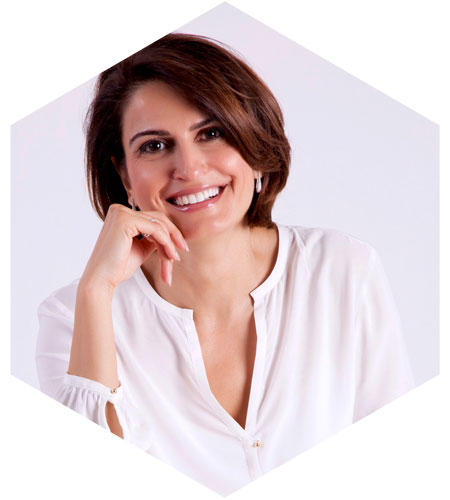 Rana is a certified iPsychTec (CultureScope, TeamScope & TalentScope) associate consultant that brings expertise in interpreting the generated insights for the purpose of targeted interventions, helping clients in the Middle East region align their staff behaviour and attitude with the organisation's values and objectives. Using CultureScope to scientifically and empirically measure behaviour, Rana has provided decision makers with detailed and focused solutions to a variety of issues that have in turn transformed the culture within these organisations enabling them to attract and retain their ideal talent and achieve their key business objectives.
Rana's experience comes from a career in broadcast journalism, government communications and public relations. Rana is the founding director of YARNU, the Art of Social Intelligence – YARNU specializes in Inter-Cultural Intelligence development for the Middle East. She is also a certified coach in inter-cultural intelligence.
Her first book "When in the Arab World: An Insider's Guide to Living and Working with Arab Culture" was published in the UK in May 2016. She is regularly invited to speak on the subject of cross-cultural communications.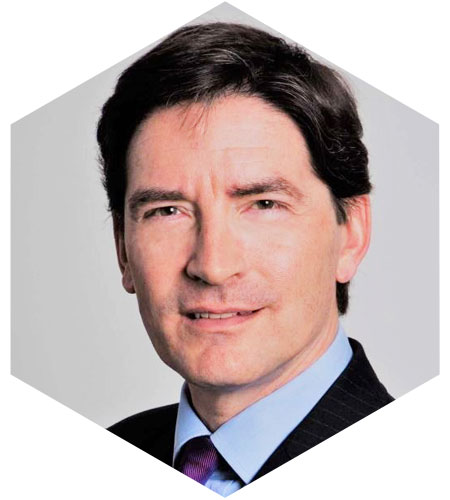 Dr. Roger Miles researches behavioural risks in organisations and designs effective reporting to regulators seeking to assess conduct, culture and reputation. He counsels Boards on how best to address and communicate about risk and uncertainty, using new tools to overcome the weak assumptions of conventional risk management. A founder and faculty co-lead at Conduct and Culture Academy (UK), he produces and delivers consistently top-rated work programmes to improve risk culture in private- and public-sector organisations worldwide. Each year his personal research typically includes depth-interviewing several hundred regulated senior practitioners (Board Directors, other attested Senior Managers and Conduct programme principals); and hosting workshops for 3000+ business leaders across more than 200 regulated firms. He has previously run risk communication programmes for major international brands, professional bodies, and two HM Government departments. He is a certified CultureScope associate consultant.
He is a Doctor of Risk (University of London) (specialist fields: psychology of risk perception; regulatory design); Honours Scholar of Oxford University; Certified University Lecturer; Member of the Society for Risk Analysis, and holds a Life Fellowship of the RSA (Royal Society of Arts). At King's College London, his 2007-11 research study into banks' corrupt risk reporting accurately predicted the creation, agenda and model framework of the new global 'Conduct regulatory regime', as launched two years later by the UK's Financial Conduct Authority (2013) and adopted as a worldwide framework for financial sector risk control (2016-). His publications include the popular financial sector handbook Conduct Risk Management: a behavioural approach (Kogan Page, 2017); the Key Concepts Dictionaries in the global annual Behavioral Economics Guides (LSE, 2014-); specialist sections on behavioural risk in Mastering Operational Risk (FT) and Operational Risk: New Frontiers (Risk Books); and Conduct and Culture Briefing series for Reuters, the FT, Berkeley Research, and a various professional practitioner bodies. He produces and delivers learning modules on risk perception, culture and conduct for graduate schools, recently including Cambridge University and UK Defence Academy.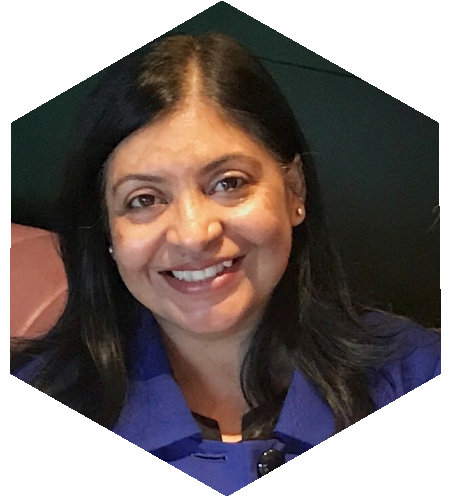 Geeta is a Senior HR Director & People Resource Leader who is innovative, versatile and commercially astute, with experience across B2B, B2C, banking, finance, insurance, professional services, consultancy and global corporate sectors. Geeta has a Masters in Human Resources and Industrial Relations from the London School of Economics, an MBA from Pune University, India and a career which has seen her work with Citigroup, Bank of America and Deloitte along with many others. She is a recognised expert in business transformation, operating model designs & cultural change. Geeta has been successful in building dynamic and high-performing workforces for international, £multi-billion t/o organisations which has impacted thousands of employees.
With her collaborative approach to successful HR business leadership along with engaging key business stakeholders at Board / C-level, and with 3rd parties, she helps to deliver 'first class' business operations, change and transformation. Having over twenty years of deep international line and consulting experience with blue chip financial institutions has shown that Geeta uses her highly effective execution skills when challenging business environments. She has advised boards and senior stakeholders on the people related agenda and along with her areas of expertise of people elements for transformation programs has specifically focused on building the desired culture and managing change effectively. This wealth of experience of leading change along with delivering landmark business and HR transformations within highly regulated environments has seen Geeta successfully develop 'best-in-class' organisational designs and holistic talent management mechanisms.
Now as an Associate of iPsychTec and the founder of C-Cubed Consulting, she focusses on the understanding of the impact of interplay between Culture, Conduct, Change (the 3Cs) and how the effective management of the 3Cs collectively is critical to deliver positive outcomes for clients and businesses. This helps businesses understand, enhance and accelerate a culture of accountability and integrity for sustainable success. This focus on helping businesses understand, enhance and accelerate a culture of accountability and integrity for sustainable success, is verified by clients, employees, shareholders, regulators and communities.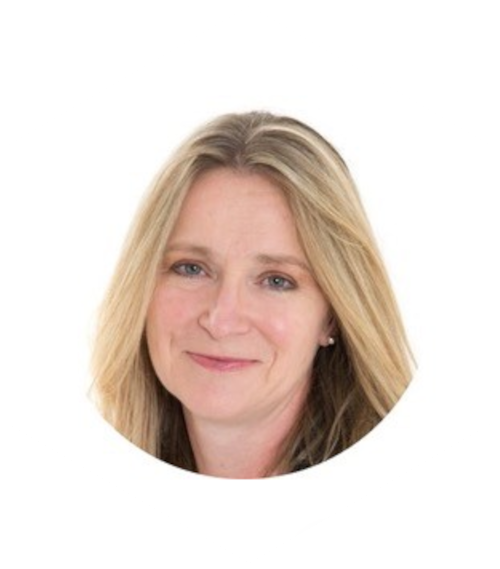 As an experienced Chief People Officer Annette has worked with organisations on a global basis for 30+ years; she has deep knowledge and expertise across the People and Culture agenda. She has also worked as an Advisor to Charities, the City of London and Government bodies in the UK.
Annette is a qualified Life and Executive Coach, Mentor and Mediator. She has a Bachelor's degree and an MBA, is a Fellow of the UK's Chartered Institute of Personnel Development and a member of SHRM in the US. Annette is also currently the Master of the Guild of Human Resource Professionals.
She has worked with CEOs, Board's and Senior Leaders on a global basis in highly regulated organisation's during some of the most challenging periods in their histories; including Ford Motor Company, Lloyds Banking Group and, most recently, the Lloyd's Insurance Market. Her role has been to ensure that People and Culture are integral to the business strategy, integrated into the agenda at the top table, with senior leaderships taking ownership and accountability across these key areas.
She is passionate about supporting individuals and organisations achieve their full potential. She enjoys advising on Business strategy, the required supporting People Strategy; and how this can be changed to pre-empt future requirements, as well as meet current needs. Diversity and Inclusion are the golden thread that run through all that she does.
She has personally supported the recruitment and development of talent at all levels; focusing on what attracts and retains talent, and the supporting culture and practise that needs to be in place. She enjoys rolling her sleeves up, not just advising, as she can also design, develop and integrate having had important hands on experience.
She is currently focused on working with individuals and organisations on the impact of the global pandemic, both short term and longer term; emphasising that the world of work, personal expectations and social norms have changed fundamentally. Specifically, how we need to pre-empt the transformation taking place, optimise the business opportunities identified, whilst at the same time ensure that we continue to support our employees, the environment and communities; and not lose the humanity & values that have remerged.
Annette Andrews
Associate
Grant Griffiths is a non-executive director, board advisor and risk & governance professional with over two decades of senior executive experience working with global organisations including LSE, NYSE, NASDAQ and ASX listed businesses. He has led major transformation programmes, M&As and turnarounds for companies in energy & utilities, financial services, technology, engineering and construction where he has been at the forefront of strategic programmes to deliver improvements in organisational culture, risk management, transparency and financial performance as a part of building sustainable future-ready businesses.
Grant now advises businesses on strategy, risk, governance, sustainability and organisational culture with a focus on boards and their role in identifying and understanding the importance of culture and how it shapes and drives behaviour and performance, which is key to succeeding and thriving in today's dynamic and challenging world.
Grant is a Global Ambassador at the Institute of Risk Management and Deputy Chair of the IRM's Energy & Renewables Special Interest Group, a Member of the Institute of Directors, Institute of Strategic Risk Management and the Institute of Sales Management. He has authored a number of publications on risk management and is a regular speaker and conference panellist at conferences across EMEA and South-East Asia.
Grant Griffiths
Associate
Sylvia Bruce is a former banking executive with over 30 years' experience leading high performing teams in dynamic, pressurised environments. As a Director, HSBC, Global Banking & Markets, she created and led a globally renowned team managing a multi-billion USD portfolio and was the business stakeholders' overall go-to person. She's an integrative counsellor, inspired by her personal experience to pay forward her counsellor's gift, and highly skilled in specialised areas. She's also a very successful NLP coach.
As HSBC's Mental Health Network Chair she also innovatively and effectively drove forward their various 'change the bank' D&I initiatives, closely collaborating with senior executives.
Sylvia now consults and works with business, UK Government entities, the Institute of Directors, where she's a member, and various entities advocating transformative culture change to recognise mental health as a workplace asset given its impact on behaviour, performance, productivity, resilience, and thus take a risk-based approach to building workplaces which are mental health confident and supportive. She devises bespoke on-line well-being resources, writes for various on-line platforms and is an Ambassador for This Can Happen.
Sylvia provides an insightful blend of business, professional and personal experience in taking a practical, educational, training and actions-based approach to addressing workplace culture and performance.
Stephanie Hamod is an advisor supporting businesses to define and implement Environmental, Social, Governance and Employee strategies. She combines her passion for well-being and the environment, with her experience in devising transformational business strategies; to help companies and institutions transition into the new socio-environmental paradigm and drive the Triple Bottom Line.
Stephanie has a breadth of experience across Financial Services, Hospitality, Retail, Marketing and Communications. She has run a family business as well as departments in large financial institutions. Throughout her financial services career, she managed the retail savings book of the 2nd largest savings bank in the UK. She was instrumental in establishing an alliance of 14 commercial banks covering more than 40 countries around the world to facilitate trade between their clients. She has led innovative digital solutions and partnerships including with the Chinese marketplace JD.com.
With a multi-cultural heritage herself, she recruited and led the most diverse and international team at a leading UK bank. She has also experienced the tensions between company mission and leadership behaviours first-hand. Having used CultureScope in this scenario, she realised the power it brings to the corporate culture.
Stephanie complemented her master's degree in Marketing from Kingston University, UK, with executive education in Sustainability Management from The Sustainability Management School, Switzerland, and in HR Management and Analytics from The Wharton School, Pennsylvania.
Stephanie Hamod
Associate
Dr. Kernan Manion is a US-educated physician whose three-decade career bridges the worlds of clinical psychiatry, coaching, and organizational consulting.
Recognizing the immense impact of burnout in healthcare, he designed programs geared towards systematically addressing its confluent causes and fostering collaboration towards shared objectives.
Conversant in principles of leadership, communication and conflict resolution, and team dynamics, he embraces the CultureScope instrument as a key tool to precisely examine and address counter-productive organizational dynamics.
Avidly interested in psychological wellbeing and emotional intelligence, Dr. Manion introduced "MindSense," a practical framework that helps people better understand themselves and each other and empowers every person to actively pursue psychological balance and achieve ongoing mental wellbeing.
He is the co-founder of SpeakUp Academy, a dynamic online learning community of thought leaders and organizational change agents who have "walked the talk" in striving to address ubiquitous workplace dysfunctions such as sexual harassment, racial discrimination, toxic organizational cultures, and unethical and illegal behaviors contrary to the organization's espoused values.
Kernan lives in Gloucester, Massachusetts, US, an historic fishing port north of Boston renowned for its venerable fishing schooners, abundant seafood and coastal beauty.
Partners
iPsychTec's Partners are hand-picked for their skills, experience, capability and capacity for delivering solutions to our clients' business-critical needs. Whether you're looking to accelerate large scale transformation projects, develop new competencies, or need assistance with governance, risk and regulatory solutions, you can depend on iPsychTec's Partners to help you effectively achieve great results.